Cottam's Corner: How Yogi Ferrell Turned the Mavericks Season Around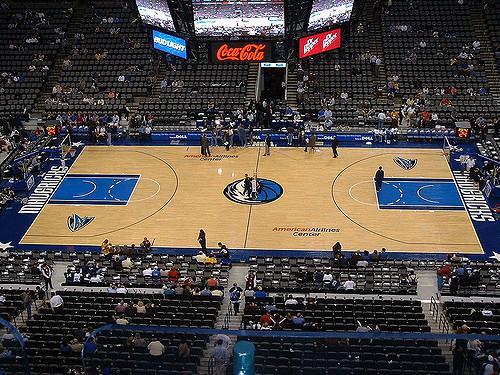 Zach Cottam, Reporter
February 9, 2017
Hang on for a minute...we're trying to find some more stories you might like.
The Mavericks 2016-2017 season seemed all but lost in the beginning, after starting off 16-39 in October-December. However, after achieving recent success, the season seems to be turning around for the Mavericks.
The past few months have pointed at the Mavs aiming for a high lottery pick, or in sports terms, tanking for the draft. However, since January, the team has managed to string together a 10-6 run, 7-3 in their last 10 games, and a 4 game winning streak. Out of the last ten games, the Mavs have recorded wins against the reigning NBA Champs, as well as the San Antonio Spurs, and handed the Los Angeles Lakers their biggest loss in franchise history by beating them by a score of 49 points.
There are multiple reasons for this resurgence from the Mavericks, the biggest of them being the bringing up of Yogi Ferrell from the D-League. Ferrell started the season as an undrafted rookie on the Brooklyn Nets, before they released him in early December. On the 28th of January, the Mavericks signed Ferrell to a 10-day contract, in hopes of bringing depth to the point guard position, following Deron Williams and J.J. Barea's recent injuries. Through only four games with the Mavericks, Ferrell is averaging 17.75 points per game, and has become only the third undrafted rookie in NBA history to record a 30-point game, following his 32 point performance against the Portland Trail Blazers.
Ferrell's story starts at Park Tudor School, where he was rated the No. 3 point guard in the nation by Rivals.com. Ferrell led his team to two 2A state championships in his junior and senior years, and was one rebound away from recording a triple-double in his final game as a high schooler. Yogi received 5 athletic scholarship offers from Butler, Virginia, Wake Forrest, Indiana, and Florida. He finally decided on Indiana, where he would go on to score 16.9 points a game in his sophomore-junior years. Ferrell managed to set several school records in his time as a Hoosier. He was also named All Big Ten Second Team after his sophomore year.
The Mavericks are a long shot from making the playoffs this season, and are still half-way between a lottery pick and an 8 seed, but adding more players with the athleticism and performance of Yogi Ferrell will increase the odds of the Mavericks making the postseason in 2017.