College recruiters share advice with seniors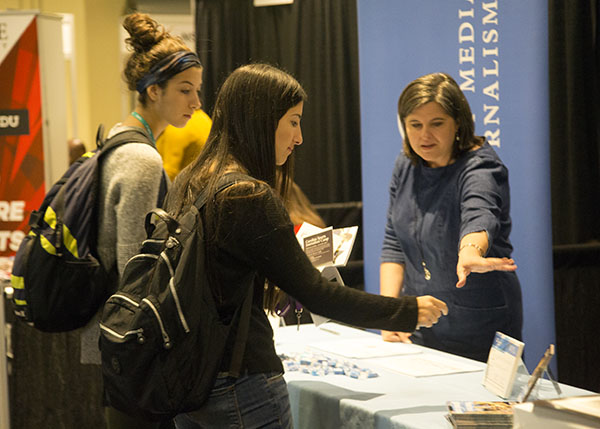 With college application deadlines approaching, high school seniors have to narrow the wide variety of college campuses to ones they are interested in attending. Many factors can play in to these decisions, and college recruiters help students make them.
Northwestern university sophomore Nicole Fallert believes face to face conversation with students who attend the university is better than any college brochure.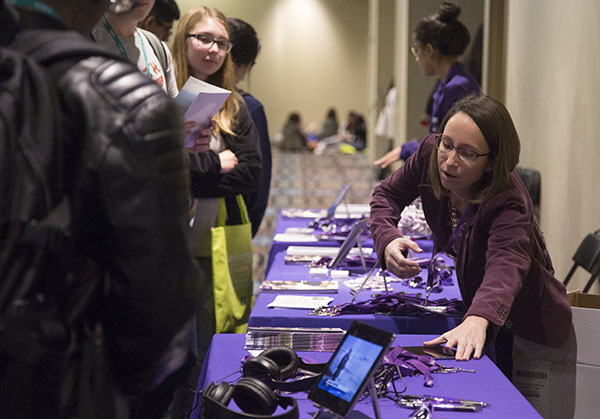 "The biggest thing is just explaining the college experience," Fallert said. "You can go online and read all about what's available, but nothing is going to make as big of a difference as talking to a current student and then knowing about what programs are available while you are actually on campus like an internship program or a global reporting trip. When you are actually able to see that in person it allows students to think 'Oh, I'm going to go to the campus' or, 'I'm going to apply.'"
While the college application process can be time consuming, Fallert encourages high school students to enjoy their senior year.
"You're working for grades right now but they don't have to be everything," Fallert said. "Just have fun your last year of high school. High school is so important and it's going to go by really fast. Don't stress so much. Think about taking care of yourself and then when you are at college that transition will go by so much smoother."
For Fallert, college has been more than just about grades.
"Its about the experiences you can have on campus and people that you are going to meet," Fallert said. "Like I get some nice B's, but I also get to be a part of some amazing programs and am able sit and talk to professors that are very active in their field. That means more than any sort of grade."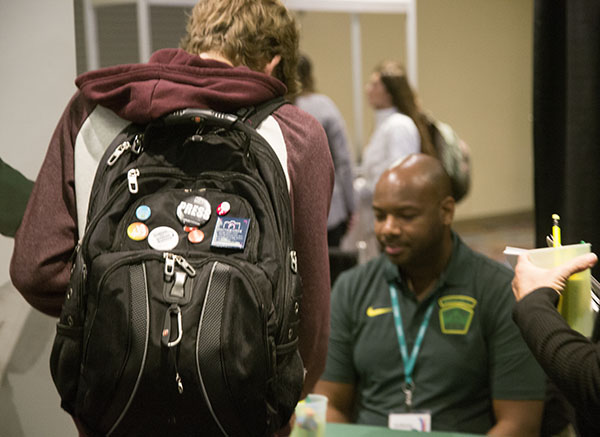 Missouri professor of communications Suzette Heiman thinks it is important students to feel welcome when they visit campus.
"We visit with them when they come to visit our school," Heiman said. "It's a good way for students to become familiar with our programs that we have to offer. We also come to JEA and other recruitment types of events so that students can learn more in a group setting, and they can look at a lot of different schools at one time."
According to Heiman, the most important factor in deciding where to go to school is what programs it has to offer.
"Some students are looking for programs that have lots of activities and opportunities, other students may want a smaller environment," Heiman said. "Some students are interested in certain types of locations, other students are looking for locations that the university can send them to study abroad."
Heimen's one piece of advice to seniors was to do research.
"Don't stress, whatever decision you make is going to be fine," Heiman said. "I think the big thing is to do your homework. Do your research, visit the school, talk to people who go there, visit classes, meet with professors, and then you can feel really confident about your decision."