Volleyball freshman takes on varsity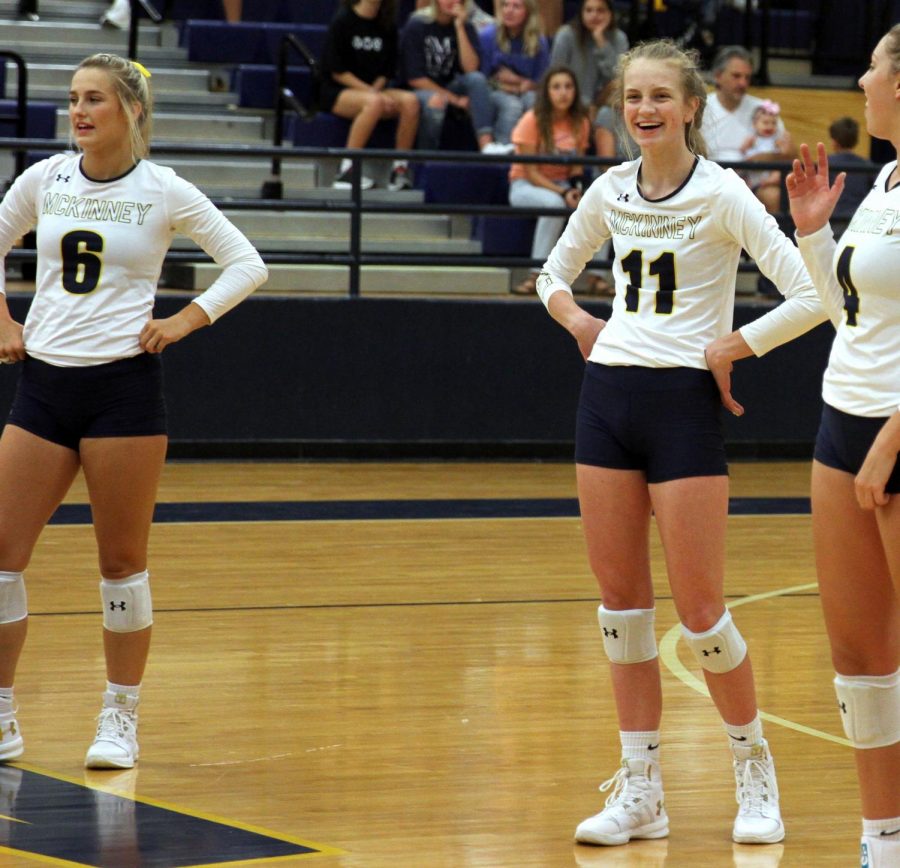 Kayla Montoya, Reporter
February 21, 2019
The slap of the block made her hand's tingle during the Prosper game. The ball shot down on the court off of her hands making it impossible to pass it up two times in a row. For 5 years now, Abigail Henry has been pursuing her dream of playing volleyball. She's played on the middle school volleyball team, club teams, and now varsity as a freshman. Abigail is the first freshman to be on varsity since 2015-2016.
"Some challenges I've faced while being on varsity is fitting in with the team," Abigail said. "One of the many standards I've set for myself is to never change myself just to fit in with certain people."
Abigail is a middle blocker on the court, but when off the court she's constantly cheering on the sidelines.
"Some things that stuck out to me from Abigail was definitely her incredible workforce," Coach Erinn Higginbotham said. "She has an amazing work ethic, which also stood out during tryouts."
Abigail was the first freshman to make varsity volleyball since Sophie Manson in 2015-2016.
"A couple things I've done to get my spot on varsity is lots of practice in the gym, P.C training during summer, and always having a good attitude," Abigail said. "I've spent a lot of time on the court instead of hanging out with friends, or going to parties, but I wouldn't take that back for anything."