Exemption policy to take effect Jan. 9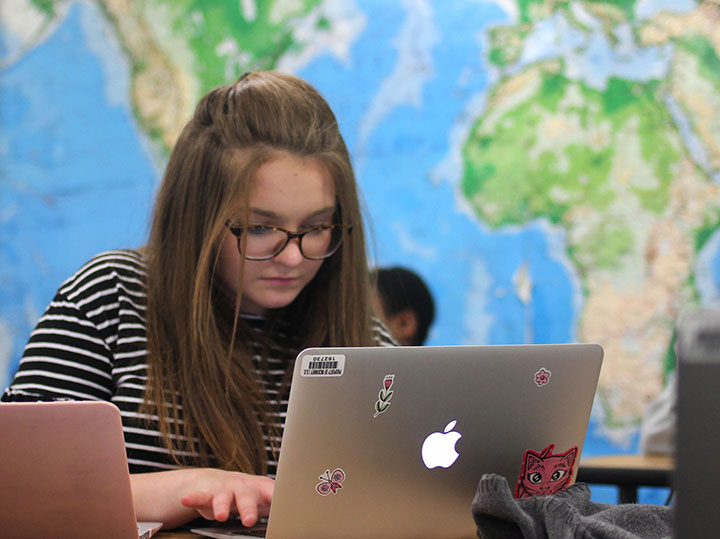 Udani Satarasinghe, Co-Editor
December 18, 2017
Beginning next semester, McKinney ISD will introduce a new final exemption policy for high schoolers based on attendance and grades.
"We're trying to reward the students that are coming to school and taking care of business with their grades and attendance," Principal Alan Arbabi said. "Basically, freshmen through seniors, if you have no ISS, OSS, or DAEP and no fines or laptop fees, and if you have certain grades and a certain number of absences, you don't have to take the final."
If students have a 90 or above, they can miss up to three days to be exempt from the final, two days for an 80 or above, and one day for a 70 or above.
"The big goal is to reward the kids who have been here, but also get our daily attendance numbers up," Mr. Arbabi said. "We get funded every time a kid comes to school. Right now, we are at about 94-95 percent attendance rate. We would like to get up to 96 percent."
McKinney ISD had a similar policy, which ended in 2012.
"This is essentially the same policy we had, with the idea that it is very much attached to attendance and that the reward is two-fold, both for good grades and for the behavioral aspect of it," AP Art History teacher Kristen Pereira said. "I would have kids who would come to school, and I could tell they weren't feeling great, but they were like, 'I need to be here. I want to be exempt.'"
Mr. Arbabi said the district got rid of the policy in 2012 for administration purposes.
"Before, the management of the attendance and grades was really difficult on the teacher and administration side," Mr. Arbabi said. "This year, we're not putting anything on our teachers to record absences. All the teachers have to do is make sure the grade is accurate. At the administrative level, we'll take care of the logistics."
Doctor appointments, college visits and religious holidays will count as excused absences while doctor notes and parent notes will count against the exemptions.
"We hope the exemption will motivate students to come to school in circumstances when they're not sick, but they're not feeling great," Mr. Arbabi said. "This is just a reward. This is not a punishment. For the students who have missed more than three days because they had the flu or something, we're not punishing you. You're taking the final like you've always taken the final.

However, the new policy isn't intended to motivate sick people to come to school.
"We're sorry that people miss a lot of school for illness, but we don't want sick people here," Mr. Arbabi said. "If students have a fever or anything contagious, just like any other time, we don't want them to come to school with that. There's going to be some students who have their feelings hurt, who go to their families and say this is not fair, but this is a reward system and the criteria is set."
According to district policy, "attendance will be taken on the day of the exam. If, for example, a student has a 90 in the class and already has three absences they do earn the exemption, but they MUST be present in class on the day the exam is given. Otherwise they will be marked absent for the day of the exam – this will make their total absences 4 and now they no longer meet the requirements and they would now get a ZERO for the exam.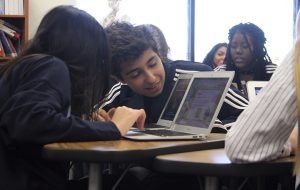 The only way for a student with an average of a 90 or above could be absent on the day of the exam would be for them to only have two absences for that class.

"I only have two absences right now, so hopefully I can keep it up next semester, so I won't have to take finals," freshman Katrina Lee said. "To me, finals are just a type of semester exam. If you pay attention in class and you study, then it should be pretty easy. But, it's much more exciting if I can stay at home instead of taking a final."
Senior Ashley Wu has mixed feelings about the new policy.
"I'm excited to maybe have the possibility of not going to finals, but it's a weird way to end the school year," Ashley said. "It's my senior year, and I want to see everybody one last time before I graduate and we go to different places. Also, I feel like all the projects that teachers assign will be due earlier now because we won't have finals day to present them."
AP US History teacher Matthew Scanlan said that teachers might adjust the curriculum around the new policy.
"I've heard they want us to do more multiple-choice tests than projects," Mr. Scanlan said. "It would make sense because you're getting out of a week of more work grading and stuff like that. I've never been crazy about doing projects for the final exam anyway because it doesn't help with college prep and it seems like students get beat down that last week of school, and projects just seem counterintuitive."
If the new policy goes well next semester, it will extend to the 2018-2019 school year.
"This is an experimental year," Mr. Arbabi said. "We're going to look to see what works and what doesn't work. We wouldn't have gone down this road if we didn't think it was important or something that we wanted. Of course, any decision we make is not going to be loved by everybody. But, if you really look into it and see that this is rewarding the students and also potentially taking care of our average daily attendance, then this should be a win-win."