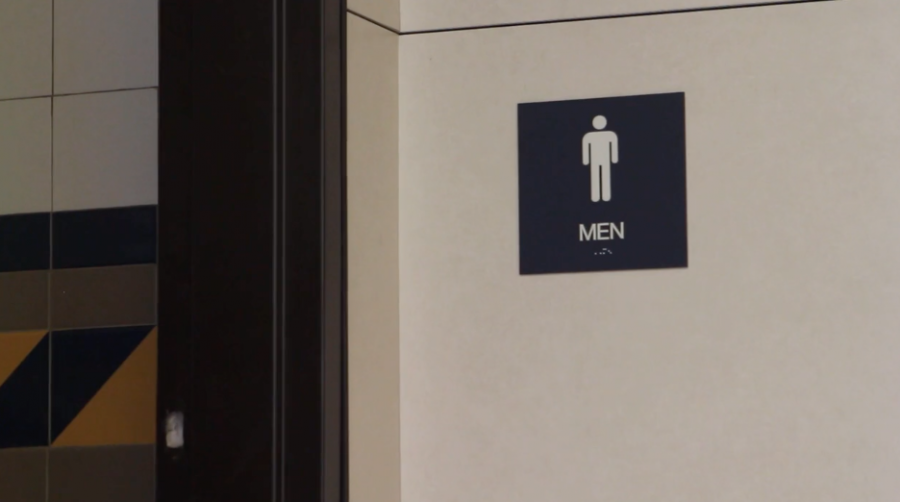 New vaping rules are in effect this school year as the district begins its anti-vaping campaign. The new guidelines include removing certain bathroom doors, hiring hall monitors and a three-day In-School Suspension for any students caught vaping, followed by a 45-day placement in the Disciplinary Alternative Education Program and a ticket on the second offense.
"Last year, what ended up happening is that when you got caught with a vape and if you were 18 or younger, you were issued a citation and you were given ISS," Principal Alan Arbabi said. "Second time, 18 or younger, you were given a citation and OSS. Rarely did we find people that did it more than twice so that really wasn't a big issue. Now the laws have changed."
These rules follow the new Texas law stating you must be 21 or older to purchase vape products that was put into effect Sept. 8.
"Hopefully we'll be rolling out a campaign sometime at the start of next semester," school nurse Angela Hageman said. "You know, whether it's through broadcasting and art or something because our goal is to reach students so they are aware of the harmful side effects that can occur because of vaping, or any kind of cigarette use."
Mrs. Hageman is part of a district committee planning the best way to raise awareness among the student body to encourage students who vape to understand the physical consequence, as well as deter students who are at risk of starting. However, many students are unaware of the district's new consequences and campaigns. For them, the most visible change school-wide has been the removal of the bathroom doors.
"As a student myself, when I was in high school, I wouldn't have used the bathrooms now because of anxiety," English teacher Andrea Kenworthy said. "I would have just been so anxious that people could see me in the bathroom, I wouldn't have used the restroom."
Not all bathroom doors have been removed, however, while it has been up for speculation among students whether it was exclusive to restrooms frequented by vapers or where they have been caught, there are specific guidelines the school is using to determine which bathroom doors are taken off.
"The standard I set for myself was, as I'm looking at the hallway, as I'm looking at the bathroom, is there an elbow?" Mr. Arbabi said. "Some of these hallways that when you open the door, all you see is a wall. Typically that's where the sink is or there's an elbow to walk around. So my standard would be you still have privacy if there's an elbow there."
The open restrooms are still in use by countless students. The student body has a variety of opinions about the new disciplinary rules, with many feeling it's a necessary move by the administration in response to the 18 vaping and THC related deaths in the U.S. this year.
"I don't feel it's an extreme, and I don't feel that it's a good punishment," senior Aadhar Kulshrestha said. "What I do feel is that it's a product of our time, and whatever developments have been happening both in McKinney High School and across the nation, it's just a result of that."
According to Mr. Arbabi an estimated four to five students were caught daily in the first two weeks of school, the new rules are already doing exactly as they're intended with a definite decrease in students caught.
"The intent behind it potentially breaking the chain of actually inhaling tobacco may have been good," Mr. Arbabi said. "but I think there's some unforeseen consequences of inhaling chemicals. If you've read articles there are markets out there that are putting chemicals in vapes that are definitely harmful to people that are killing people, I mean killing people very, very quickly. So there's just so much unknown about it."
According to the CDC, as of Oct. 1, 1,080 lung injury cases have been associated with using e-cigarettes or vaping, 18 deaths have been confirmed in 15 states and all patients have reported a history of using an e-cigarette, or vaping, products.
"Give yourself a chance," Mr. Arbabi said. "Give yourself a chance not to be addicted to something in your adulthood. Give yourself a chance in how you respect yourself. So that as you're developing you're not going to inhibit your full maturation. I get that people are curious, and you're not the first generation that's been curious. I would love to tell my kids to curiosity is fine, but don't do anything that you're going to be ashamed of or sad about in your adulthood, something that will hurt your health."